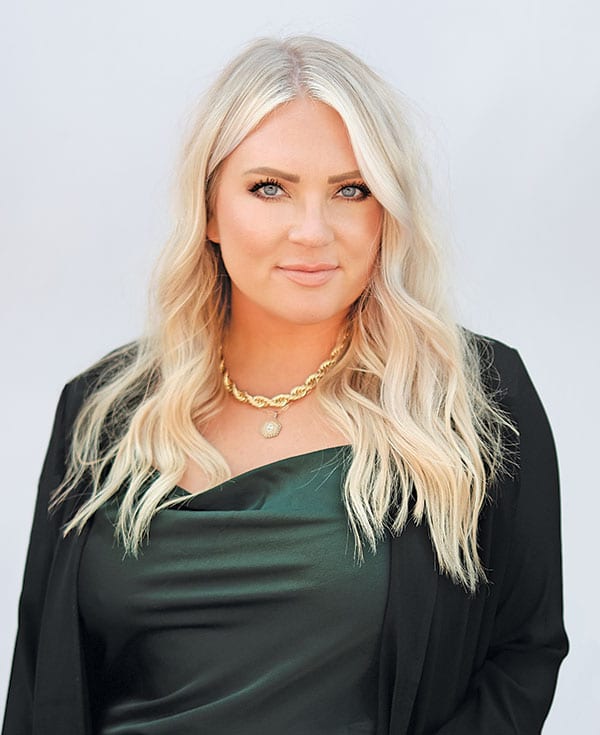 I was born and raised in Rockford, IL but feel like a southern girl at heart! My passion to do hair started around the age of 5 when I learned how to french braid my dolls hair.
I'm a University of Alabama grad with a degree in advertising and a minor in math. I was encouraged by my father to get my degree and then pursue my dreams as a stylist. After college, I moved to Fairhope and attended cosmetology school at R.O.C.K. Academy.
I have learned that listening to my clients needs is the most essential part of the process and my hope is that everyone who leaves my chair feels more in love with who they are!
2015/2016
Graduated from Rock Cosmetology School
Barbering class 101 (outside salon)
Goldwell color class
Redken class (outside salon)
Sam villa cutting class (outside of salon)
Southern Emporium showcase hair/makeup (outside salon)
Hanzo men's cutting class
Swarzkopf intro to color line education class (in salon)
Schwarzkopf Blondeme basics color class
2017/2018
Oligo blacklight balayage class (outside of salon)
Schwarzkopf Blondeme class with Kim Vo (outside salon)
Schwarzkopf color and continuing education class (outside of salon)
R&co product knowledge class (in salon)
Schwarzkopf color line knowledge (in salon)
Glammy award winner for the salon
L'Oréal professional balayage class (in salon)
Hanzo men's cutting class (in salon)
Schwarzkopf extensive color education class (in salon)
Barber class with Eastern Shore Barber shop (in salon)
Beauty Coach TV Education online membership (outside of salon)
2019/2020
Temptu Airbrush application
Balayage by Becca 13 piece balayage class with Schwarzkopf educator (in salon)
Oway product line education (in salon)
R&co product line knowledge on new and original products (in salon)
Nappie Award winner for best salon in Baldwin County
Smoothing class with Ashley (in salon)
2022
Brandon Liberati Hanzo Shears cutting education
Joshua McMichen Global R+Co cutting education
2023
R+Co PK Class
Redken Balayage
BalayaBecca "One Shot" Award-Winning Stylist Color Class
2015/2016
Graduated from Rock Cosmetology School
Barbering class 101 (outside salon)
Goldwell color class
Redken class (outside salon)
Sam villa cutting class (outside of salon)
Southern Emporium showcase hair/makeup (outside salon)
Hanzo men's cutting class
Swarzkopf intro to color line education class (in salon)
Schwarzkopf Blondeme basics color class
2017/2018
Oligo blacklight balayage class (outside of salon)
Schwarzkopf Blondeme class with Kim Vo (outside salon)
Schwarzkopf color and continuing education class (outside of salon)
R&co product knowledge class (in salon)
Schwarzkopf color line knowledge (in salon)
Glammy award winner for the salon
L'Oréal professional balayage class (in salon)
Hanzo men's cutting class (in salon)
Schwarzkopf extensive color education class (in salon)
Barber class with Eastern Shore Barber shop (in salon)
Beauty Coach TV Education online membership (outside of salon)
2019/2020
Temptu Airbrush application
Balayage by Becca 13 piece balayage class with Schwarzkopf educator (in salon)
Oway product line education (in salon)
R&co product line knowledge on new and original products (in salon)
Nappie Award winner for best salon in Baldwin County
Smoothing class with Ashley (in salon)
2022
Brandon Liberati Hanzo Shears cutting education
Joshua McMichen Global R+Co cutting education
2023
R+Co PK Class
Redken Balayage
BalayaBecca "One Shot" Award-Winning Stylist Color Class