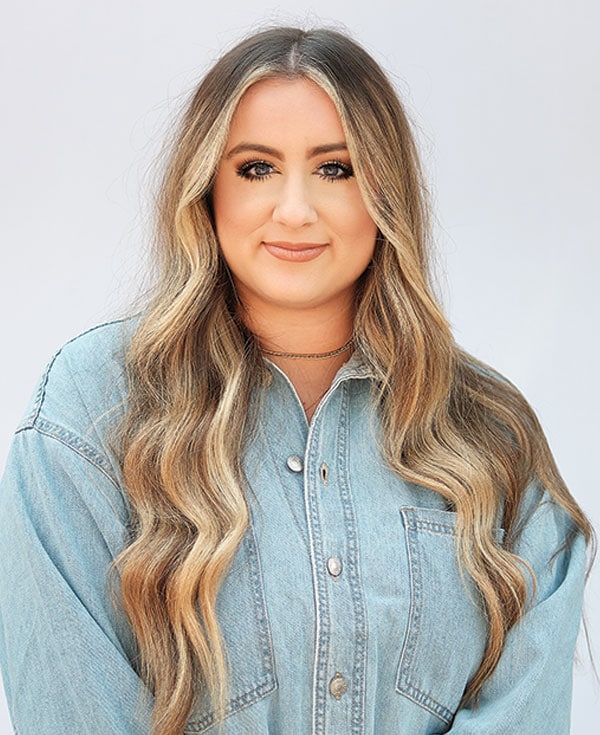 As a young teen I had my mind set on doing hair. I practiced on my friends in high school and was always the one to do their hair for homecoming dances and proms.
I graduated from Genesis Career College in 2014 and immediately jumped into the industry. Over the years I have developed a passion for modern color techniques such as balayage, teasy lights, and baby lights that create the "lived in" color look.
I'm excited to come into my 5th year in the industry and share my passion for modern beauty with Fairhope and the Eastern Shore.
2014
Graduated from Genesis Career College
2015
Paul Mitchell color class
2016
Introduction to Aveda color (Aveda institute Birmingham)
2017
2018
Aveda Core Cutting
Aveda Speed Styling and Beyond Braiding
Hanzo Barbering class
Aveda product knowledge
2019
Oway product class
RandCo product class
Schwarzkopf color 13-piece balayage
2022
Brandon Liberati Hanzo Shears cutting education
Joshua McMichen Global R+Co cutting education
2023
R+Co PK Class
Redken Balayage
BalayaBecca "One Shot" Award-Winning Stylist Color Class
2014
Graduated from Genesis Career College
2015
Paul Mitchell color class
2016
Introduction to Aveda color (Aveda institute Birmingham)
2017
2018
Aveda Core Cutting
Aveda Speed Styling and Beyond Braiding
Hanzo Barbering class
Aveda product knowledge
2019
Oway product class
RandCo product class
Schwarzkopf color 13-piece balayage
2022
Brandon Liberati Hanzo Shears cutting education
Joshua McMichen Global R+Co cutting education
2023
R+Co PK Class
Redken Balayage
BalayaBecca "One Shot" Award-Winning Stylist Color Class